Caitlyn/Female/Bisexual/Taken by an adorable bunolf named Raven and Kali, the bundron.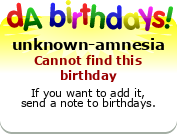 I am in a poly relationship with my girlfriend Kali and boyfriend Raven.




My bae: Accidental-Strix
BFF: Shameless-Serenity
YouTube channel: www.youtube.com/channel/UCiwJF…
Live sub count:
Twitter:
ID picture- Accidental-Strix
I have: Thalassophobia and tokophobia


I like septiplier, warrior cats, hollywood undead, my chemical romance, my little pony, paramore, pierce the veil, black veil brides, panic! at the disco, fall out boy, twenty one pilots, lapidot, equal rights, muse, System of a down, evil things, and a ton of other shit i can't name at this current moment. But there, I do not dislike many things so yeah.

Stamp time!